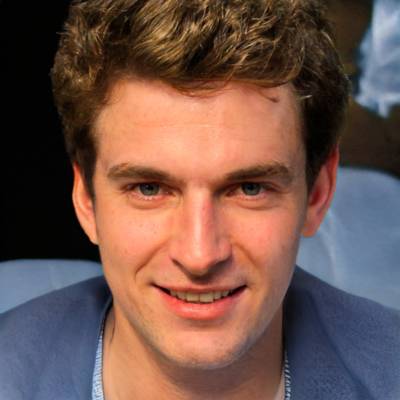 YouTube stars have been accused of promoting cheating at schools and universities after promoting essay writing services on their popular channels.
Children are being encouraged by the stars to use the work of 'super smart nerds' in Ukraine, rather than do their own homework. Some of those who have marketed the services have millions of followers.
EduBirdie, a Ukranian company, can be enlisted to 'help' students all over the world by doing their work for them.
A BBC investigation found more than 250 channels are promoting EduBirdie through adverts or verbal endorsement. 
YouTube star Alpay B said if a student chooses to use EduBirdie then it is their choice after he was questioned over endorsing it through his channel 
Sam Gyimah, Universities Minister for England, told the BBC action should be taken immediately.
He said: 'It's clearly wrong because it is enabling and normalising cheating potentially on an industrial scale.
'I think YouTube has a huge responsibility here. They do incredibly well from the advertising revenue that they get from the influencers and everyone else.
'But this is something that is corrosive to education.'
YouTuber Drewsif Gilchrist - known as DrewIsSharing is said to have endorsed EduBirdie
The BBC Trending investigation discovered more than 1,400 videos more than 700 million views containing EduBirdie adverts.
British YouTuber Drewsif Gilchrist - known as DrewIsSharing was paid £250 by EduBirdie to share information about the service with his 133,000 followers.
Drew said YouTube has made it increasingly difficult for vloggers to earn a proper wage - leaving them with no option but to consider all offers for
endorsement
.
Drew told MailOnline: 'From 500,000 - 1,000,000 views per month I used to make $1000 - $2000 every month. So with that and live streaming I could sustain a decent living.
'YouTube has recently started demonetising content which i'm sure you've heard about. This has actually made me start earning only $50 from 500,000 views.
'I have to accept almost every sponsorship offer I get because if I don't, I wont make my rent payment anymore.' 
Another British vlogger Alpay b, who has 45,000 subscribers and half-a-million views on some of his videos said he would consider all offers more carefully in the future. 
He said: 'A company like Edubirdie are going to do whatever they can to get their company's name out there with a lot of promotion using YouTubers.
'If
Edubirdie
is really unacceptable, then the Government should use their power and take action and ban their website in the country.
'A young YouTuber like myself is going to of course make a lot of mistakes because I haven't got the experience as some other YouTubers who are more professional than me. I'm also not managed by anyone at the moment. Everything that I do is independent, which means I can easily make wrong decisions.
'This is a learning curve for me and I'm going to be much more careful when I work with brands. And I'm going to do what is ethically right.'    
RELATED ARTICLES
Previous
1
Next
Shocking viral video shows Chinese boy, five, playing with a... Homeless on the ¿most expensive beach in Australia¿: ¿Vegan...
Share this article
Share
British gamer JMX who has two and a half million subscribers is also reported to have endorsed EduBirdie services.
Adam Saleh, 24, told followers they should use the service. The US-based video blogger - or vlogger- said: 'If I was back in school I would have used it so many times'.
'A super smart nerd will write it for you. It's not only if you are struggling with your essays, even if you don't have time to write the essay, you can get the super smart nerd to write it for you.
Services like the ones offered by EduBirdie are not illegal but can land students in big trouble.